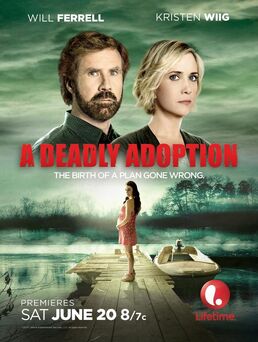 Story
Robert (Will Ferrell) and Sarah Benson (Kristen Wiig)'s lives changed after a then-pregnant Sarah lost her baby in a freak accident five years ago which left her unable to conceive anymore children.
Deciding to pursue adoption, they choose a young woman named Bridgette Gibson (Jessica Lowndes) to be their surrogate mother and allows her to stay with them until the baby is born.
Little do they know, Bridgette is keeping a couple of secrets from the Bensons and her boyfriend, Dwayne Tisdale (Jake Weary) in order to get her own way.
These secrets are added to one already kept by Robert, who has to balance his own secrets against his family's best interest in whether to come clean and the various secrets ends up leading to deadly consequences.
Cast
Will Ferrell as Robert Benson
Kristen Wiig as Sarah Benson
Jessica Lowndes as Bridgette Gibson
Alyvia Alyn Lind as Sully Benson
Jake Weary as Dwayne Tisdale