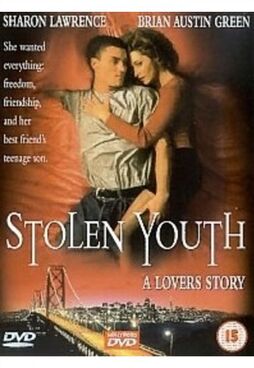 Story
After returning home for her mother's funeral, a New York designer (Sharon Lawrence) begins sleeping with her best friend's (Harley Jane Kozak) 18-year-old son (Brian Austin Green).
Cast
Sharon Lawrence as Nina Talbert
Brian Austin Green as Paul Hewitt
Harley Jane Kozak as Abby Hewitt
John Getz as Dennis Hewitt
Ashleigh Aston Moore as Ella Hewitt
Katie Wright as Cindy
Jeremy Renner as Gulliver
John Carroll Lynch as Mr. Franks
Ad blocker interference detected!
Wikia is a free-to-use site that makes money from advertising. We have a modified experience for viewers using ad blockers

Wikia is not accessible if you've made further modifications. Remove the custom ad blocker rule(s) and the page will load as expected.