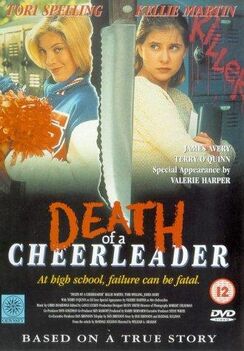 Story
Based on the real-life story of the 1984 murder of Kirsten Costas, the film centers on Angela Delvecchio (Kellie Martin), a shy, lower-class high school girl who longs to become friends with popular girl Stacy Lockwood (Tori Spelling).
After Stacy harshly rejects Angela, Angela snaps and she ends up killing Stacy. As the authorities investigate Stacy's murder, Angela remains quiet about it, but when the guilt starts getting to her, she decides to come clean & confess and the revelation of Stacy's which shocks the community.
Cast
Tori Spelling as Stacy Lockwood
Kellie Martin as Angela Delvecchio
Valerie Harper as Mrs. Delvecchio
Andy Romano as Joe Delvecchio
Christa Miller as Teresa Delvecchio
Tom O'Rourke as Mr. Lockwood
Marnie Andrews as Mrs. Lockwood
Marley Shelton as Jamie Hall
Valerie Harper as Mrs. Delvecchio
Margaret Langrick as Jill Anderson
Terry O'Quinn as Principal Ed Saxe
Andy Romano as Joe Delvecchio
Eugene Roche as the Priest
James Avery as Agent Gilwood
Jenna Leigh Green as Meridith Ladd
Brittney Powell as Head Cheerleader
Kathryn Morris as Monica Whitley
Robyn Bliley as Courtney Clay
Ad blocker interference detected!
Wikia is a free-to-use site that makes money from advertising. We have a modified experience for viewers using ad blockers

Wikia is not accessible if you've made further modifications. Remove the custom ad blocker rule(s) and the page will load as expected.