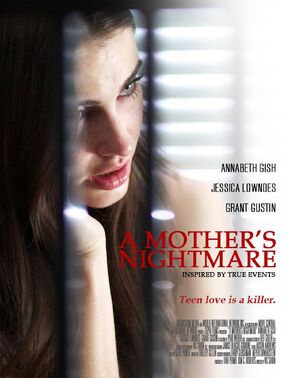 Story
The film centers on 16-year-old Chris Stewart (Grant Guston) who meets new girl Vanessa Redlynn (Jessica Lowndes), who is later revealed to be a manipulative, mentally disturbed person.
As Chris' mother, Maddie (Annabeth Gish) discovers the real truth about Vanessa, she works to save him before it's too late.
Cast
Grant Guston as Chris Stewart
Annabeth Gish as Maddie Stewart
Jessica Lowndes as Vanessa Redlynn
Jay Brazeau as Donald Mojan
Eric Breker as Detective Harcroft
Aren Buchholz as Jake
Erica Carroll as Lynn
Samuel Patrick Chu as Cam
Dorothy Dalba as Jessica
Burkley Duffield as Matt
Courtney Paige as Cheryl
Christina Jastrzembska as Principal Overburt
Raphael Kepinski as Officer Brooks
Colin Lawrence as Coach Brady
Ad blocker interference detected!
Wikia is a free-to-use site that makes money from advertising. We have a modified experience for viewers using ad blockers

Wikia is not accessible if you've made further modifications. Remove the custom ad blocker rule(s) and the page will load as expected.