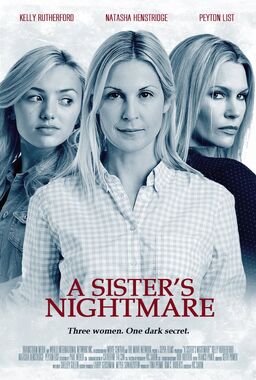 Story
Police officer Jane Rydert (Kelly Rutherford)'s life goes into a tailspin when her older sister, Cassidy (Natasha Henstridge) shows up at her door after living in a psychiatric hospital for 16 years.
Cast
Kelly Rutherford as Jane Rydert

Kadence Kendall Roach as Young Jane

Natasha Henstridge as Cassidy Rydert

Lauren McNamara as Young Cassidy

Peyton List as Emily Rydert
Matthew Settle as Phil
Eric Breker as Vic
Jasmine Sky Sarin as Tina
Andrew Herr as Josh
Tim Perez as Captain
Matthew MacCaull as Brian
Christopher Pearce as Jane & Cassidy's father
Alex Zahara as Dr. Shwarzstein
Ad blocker interference detected!
Wikia is a free-to-use site that makes money from advertising. We have a modified experience for viewers using ad blockers

Wikia is not accessible if you've made further modifications. Remove the custom ad blocker rule(s) and the page will load as expected.