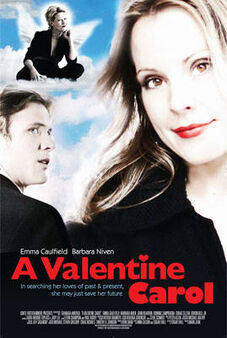 Story
Ally Sims (Emma Caufield) is a cynical, superficial, radio talk show hostess in Seattle who doesn't know the meaning of love despite the fact that she gives love advice over the airwaves, and has a loyal fiancée, named Matt (John Reardon), who is tolerant of her busy lifestyle.
Two days before her wedding, Ally is visited by the ghost of Jackie Marley (Barbara Niven) who shows Ally her past life boyfriends of the past, present and future if she continues to live this stressful and shallow life.
Cast
Emma Caufield as Ally Simms
Barbara Niven as Jackie Marley
John Reardon as Matt
Dominic Zampronga as Ben
Tobias Slezak as Paul
Doron Bell as Dez
Jill Morrison as Gillian
Jeremy Jones as Derek
David Milchard as Tim
Russell Ferrier as Joe Biggs
Ad blocker interference detected!
Wikia is a free-to-use site that makes money from advertising. We have a modified experience for viewers using ad blockers

Wikia is not accessible if you've made further modifications. Remove the custom ad blocker rule(s) and the page will load as expected.