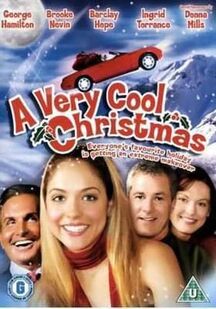 Story
A 16-year-old girl (Brooke Nevin) decides to give Santa Claus (George Hamilton) an extreme makeover.
Cast
George Hamilton as Santa Claus
Brooke Nevin as Lindsay Dearborn
Donna Mills as Mrs. Claus
Adrienne Carter as Paige
Michael Gelbart as Chuck
Barclay Hope as Stan
Ryan McDonnell as Anderson
Adam J. Harrington as Matt
Ingrid Torrance as Michelle
Jodelle Ferland as Alexa
Kevan Ohtsji as Donnie
Ad blocker interference detected!
Wikia is a free-to-use site that makes money from advertising. We have a modified experience for viewers using ad blockers

Wikia is not accessible if you've made further modifications. Remove the custom ad blocker rule(s) and the page will load as expected.