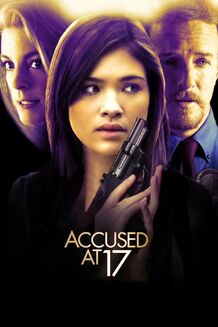 Story
A 17-year-old girl (Nicole Gale Anderson) is accused of murdering her classmate (Lindsay Taylor) and claims that her best friend (Janet Montgomery) framed her for the crime. It's up to her mother (Cynthia Gibb) to find out what really happened.
Cast
Cynthia Gibb as Jacqui Madler
Nicole Gale Anderson as Bianca Madler
Janet Montgomery as Fallyn Werner
Stella Maeve as Sarah Patterson
William R. Moses as Michael Werner
Barbara Niven as Claire Werner
Linden Ashby as Detective Reeder
William Stanford Davis as Detective Gilson
Jason Brooks as Trevor Lautten
Reiley McClendon as Chad Voyt
Lindsay Taylor as Dory Holland
Ad blocker interference detected!
Wikia is a free-to-use site that makes money from advertising. We have a modified experience for viewers using ad blockers

Wikia is not accessible if you've made further modifications. Remove the custom ad blocker rule(s) and the page will load as expected.