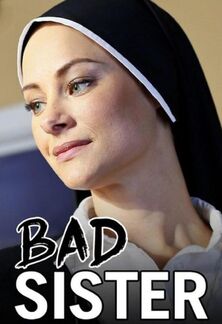 Story
A teenage girl (Ryan Newman) suspects that a teacher (Alyshia Osche) from her Catholic school is acting inappropriately with her older brother (Devon Werkheiser), but it's soon discovered that the teacher is not who she appears to be.
Cast
Ryan Newman as Zoe Brady
Devon Werkheiser as Jason Brady
Alyshia Osche as Laura\Sister Sophia
Helen Eigenberg as Sister Rebecca
Robert Leeshock as Gavin Brady
Lise Simms as Cheryl Brady
Sloane Avery as Sara
Hugh B. Holub as Father Macey
James Handy as Bishop O'Reilly
Ad blocker interference detected!
Wikia is a free-to-use site that makes money from advertising. We have a modified experience for viewers using ad blockers

Wikia is not accessible if you've made further modifications. Remove the custom ad blocker rule(s) and the page will load as expected.