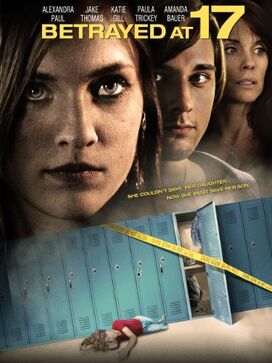 Story
When 17-year-old Lexi Ross (Amanda Bauer) goes out on a date with popular boy Greg Nichols (Andy Fischer-Price, Greg secretly makes a video of him having sex with Lexi, but when the video of them goes viral all over the school, Lexi's reputation is affected.
After Lexi is accidentally killed from being hit by a car, her mother Michelle (Alexandra Paul) seeks justice, but things take a twist when Greg winds up dead.
Cast
Alexandra Paul as Michelle Ross
Jake Thomas as Shane Ross
Amanda Bauer as Lexi Ross
Andy Fischer-Price as Greg Nickels
Paula Trickey as Brenda Garrett
Katie Gill as Carleigh Taylor
Derek Phillips as Detective Morris
Ad blocker interference detected!
Wikia is a free-to-use site that makes money from advertising. We have a modified experience for viewers using ad blockers

Wikia is not accessible if you've made further modifications. Remove the custom ad blocker rule(s) and the page will load as expected.