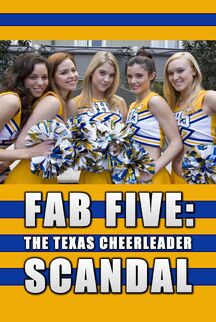 Story
Based on the real-life events that occurred at McKinney North High School in McKinney, Texas in 2006, the movie is about a group of five teenage cheerleaders (including the daughter of the school principal) who were well-known for disregarding the school rules and their parents, teachers & administrators allowed them to get away with it.
After suggestive photos of the girls appear on the Internet, their cheerleading coach (Jenna Dewan) works to make sure they have consequences for their actions.
Cast
Jenna Dewan as Coach Emma Carr
Tatum O'Neal as Principal Lorene Tippit
Ashley Benson as Brooke Tippit
Aimee Spring Fortier as Lisa Toledo
Jessica Heap as Jeri Blackburn
Stephanie Honoré as Ashley Sanchez
Ashlynn Ross as Tabitha Doering
Dameon Clarke as Coach Adam Reeve
Carissa Capobianco as Cindy Harper
Hailey Wist as Meagan Harper
Natalie Rose as Natalie Zamora
Ad blocker interference detected!
Wikia is a free-to-use site that makes money from advertising. We have a modified experience for viewers using ad blockers

Wikia is not accessible if you've made further modifications. Remove the custom ad blocker rule(s) and the page will load as expected.