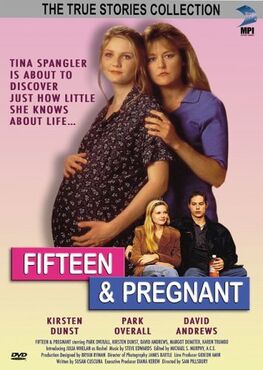 Story
The film centers on a 15-year-old girl (Kirsten Dunst) who becomes pregnant and how her family copes with her decision to keep the baby.
Cast
Kirsten Dunst as Tina Spangler
Park Overall as Evie Spangler
David Andrews as Cal Spangler
Julia Whelan as Rachel Spangler
Zachary Ray Sherman as Adam Spangler
Marlyn Mason as Grandma Spangler
Daniel Kountz as Ray Hood
Margot Demeter as Laurie Walsh
Karen Trumbo as Jane Walsh
Ad blocker interference detected!
Wikia is a free-to-use site that makes money from advertising. We have a modified experience for viewers using ad blockers

Wikia is not accessible if you've made further modifications. Remove the custom ad blocker rule(s) and the page will load as expected.