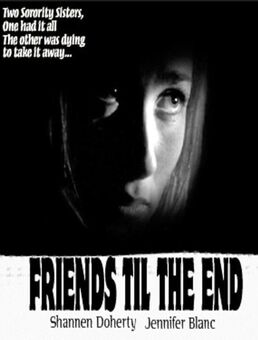 Story
An emotionally disturbed and hyper-competitive young woman (Jennifer Blanc) schemes to land a spot as the lead singer in a local rock band while her childhood girlfriend (Shannen Doherty) also wants the spot.
Cast
Shannen Doherty as Heather Romley
Jennifer Blanc as Zanne Armstronge\Suzanne Boxer
Jason London as Simon
Harriet Samson Harris as Mrs. Boxer
John Livingston as Nick
Marisol Nichols as Alison
Cliff Dorfman as Sammy
Nicole Bilderback as Paige
Steve Martini as Bryan
Jenna Leigh Green as Risa
Rafer Weigel as Brad Strum
Shanna Moakler as Lisa
Gregory Itzin as Mr. Romley
Christine Healy as Mrs. Romley
Harry Lennix as Professor Gunderson
Ad blocker interference detected!
Wikia is a free-to-use site that makes money from advertising. We have a modified experience for viewers using ad blockers

Wikia is not accessible if you've made further modifications. Remove the custom ad blocker rule(s) and the page will load as expected.