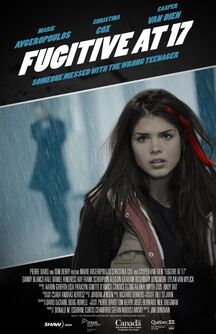 Story
When a teenage computer hacker is considered a suspect in the death of her friend, she goes on the run to find out the identity of the real killer.
Cast
Marie Avgeropoulos as Holly Hamilton
Christina Cox as Detective Cameron Langford
Casper Van Dien as Spencer Oliphant
Danny Blanco Hall as Detective Roger West
Daniel Rindress-Kay as Dan Dalton
Frank Schorpion as Captain Tony Ashler
Allison Graham as Linda Jones
Rosemary Dunsmore as Grandmother
Dylan Van Wylick as Brent
Cindel Chartrand as Blake Brooks
Sophie Gendron as Mrs. Brooks
Ad blocker interference detected!
Wikia is a free-to-use site that makes money from advertising. We have a modified experience for viewers using ad blockers

Wikia is not accessible if you've made further modifications. Remove the custom ad blocker rule(s) and the page will load as expected.