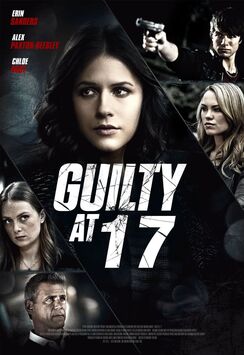 Story
When 17-year-old Traci (Erin Sanders) is coerced by her friend, Devon (Chloe Rose), who makes an allegation of sexual assault against a teacher, Mr. Adkins (Rob Stewart) to lie that she saw what happened to her, things take a turn for the worst when Mr. Adkins ends up dead from an apparent suicide and Traci has to decide whether to keep up the lie or tell the truth.
Cast
Erin Sanders as Traci Scott
Chloe Rose as Devon Cavanor
Alex Paxton-Beesley as June Gailey
Rob Stewart as Gilbert Adkins
Catherine Dent as Melanie Scott
Michael Woods as Don Scott
Zack Peladeau as Jay Allerson
Ad blocker interference detected!
Wikia is a free-to-use site that makes money from advertising. We have a modified experience for viewers using ad blockers

Wikia is not accessible if you've made further modifications. Remove the custom ad blocker rule(s) and the page will load as expected.