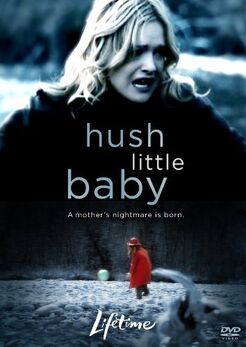 Story
Two years ago, Jamie (Victoria Pratt) suffers a devastating loss after her young daughter drowns. Two years later, she gives birth to another daughter.
After a series of suspicious accidents, Jamie becomes haunted by fears that the vengeful spirit of her deceased daughter has returned in her new child.
Cast
Victoria Pratt as Jamie
Ari Cohen as Peter
Johanna Black as Nicole
Tiffany Amiot as Amanda
Barbara Gates Wilson as Dr. Russell
Tom Carey as Dr. Lippman
Richard James Hilchie as Caitlin (Newborn Baby)

Lorelai Carey as Caitlin (Toddler)

Adam Schwartz as Devin
Georgie Daburas as Chuck
Lorena Gale as Marie Batiste
Ad blocker interference detected!
Wikia is a free-to-use site that makes money from advertising. We have a modified experience for viewers using ad blockers

Wikia is not accessible if you've made further modifications. Remove the custom ad blocker rule(s) and the page will load as expected.