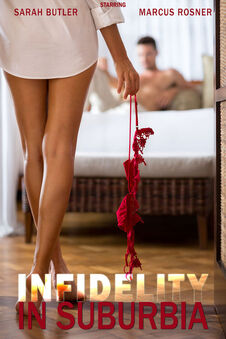 Story
The film centers on Laura Halpern (Sarah Butler), a wife and mother who has an affair with a private contractor (Marcus Rosner).
Cast
Sarah Butler as Laura Halpern
Peter Benson as Greg Halpern
Arlo Hadju as Jamie Halpern
Marcus Rosner as Elliott Graverston
Miranda Frigon as Mira
Jay Hindle as Bill
Ad blocker interference detected!
Wikia is a free-to-use site that makes money from advertising. We have a modified experience for viewers using ad blockers

Wikia is not accessible if you've made further modifications. Remove the custom ad blocker rule(s) and the page will load as expected.