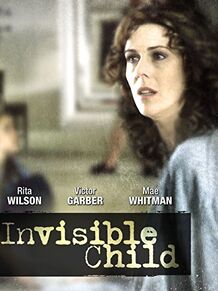 Story
A nanny (Tushka Bergen) is hired by a troubled mother (Rita Wilson) and finds herself fighting to hold together the entire family when she realizes the woman has an imaginary daughter.
Cast
Rita Wilson as Annie Beeman
Victor Garber as Tim Beeman
Mae Whitman as Rebecca "Doc" Beeman
David Dorfman as Sam Beeman
Tushka Bergen as Gillian
Ad blocker interference detected!
Wikia is a free-to-use site that makes money from advertising. We have a modified experience for viewers using ad blockers

Wikia is not accessible if you've made further modifications. Remove the custom ad blocker rule(s) and the page will load as expected.