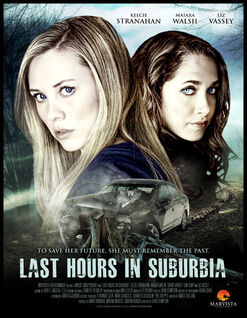 Story
After a teenage girl named Grace (Kelcie Stranahan) is accused of being responsible for the death of her best friend, Jennifer (Maiara Walsh), she spends her last day of freedom before going to jail figuring out what happened on the night Jennifer died.
Cast
Kelcie Stranahan as Grace
Maiara Walsh as Jennifer
Liz Vassey as Ann
Tom Kemp as Detective Burke
Erica McDermott as Mrs. Daniels
Grant Harvey as Jackson
Ad blocker interference detected!
Wikia is a free-to-use site that makes money from advertising. We have a modified experience for viewers using ad blockers

Wikia is not accessible if you've made further modifications. Remove the custom ad blocker rule(s) and the page will load as expected.