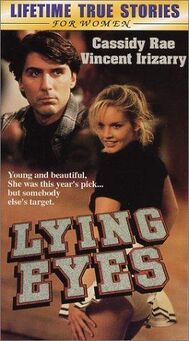 Story
When high school cheerleader Amy Miller (Cassidy Rae) has an affair with a married 33-year-old lawyer, Derek Bradshaw (Vincent Irizarry), she begins receiving anonymous notes and becomes the victim of vicious pranks & life-threatening attacks.
Cast
Cassidy Rae as Amy Miller
Vincent Irizarry as Derek Bradshaw
Allison Smith as Jennifer
Jamie Rose as Elizabeth Bradshaw
Ashlee Levitch as Dana
Sherry Hursey as Ruth Miller
Ad blocker interference detected!
Wikia is a free-to-use site that makes money from advertising. We have a modified experience for viewers using ad blockers

Wikia is not accessible if you've made further modifications. Remove the custom ad blocker rule(s) and the page will load as expected.