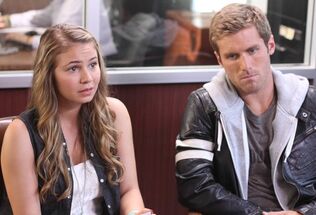 Story
When 17-year-old Candace (Ayla Kell) learns that she was adopted, she runs away from home to find her birth mother, Callie (Marin Hinkle) with the help of a young man named Toby (Ben Gavin). After Candace fails to return home, her adoptive mother, Shawna (Tricia O'Kelley) begins searching for her.
After Candace meets Callie and her biological brother, Vance (Micah Alberti), she becomes involved in Toby's criminal lifestyle which puts her life in danger. Shawna eventually joins forces with Callie and Vance to rescue Candace before something happens to her.
Cast
Ayla Kell as Candace
Tricia O'Kelley as Shawna
Marin Hinkle as Callie
Micah Alberti as Vance
Ben Gavin as Toby
Alex Carter as Kurt
Ad blocker interference detected!
Wikia is a free-to-use site that makes money from advertising. We have a modified experience for viewers using ad blockers

Wikia is not accessible if you've made further modifications. Remove the custom ad blocker rule(s) and the page will load as expected.