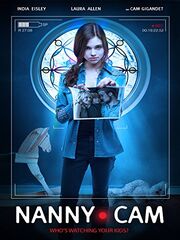 Story
After Linda & Mark Kessler hire a new babysitter named Heather to care for their 8-year-old daughter, Chloe, Heather starts becoming obsessed with Mark and will do whatever it takes to destroy Mark and Linda's perfect relationship.
Casts
Laura Allen as Linda Kessler
Cam Gigandet as Mark Kessler
Farrah Mackenzie as Chloe Kessler
India Eisley as Heather
Ad blocker interference detected!
Wikia is a free-to-use site that makes money from advertising. We have a modified experience for viewers using ad blockers

Wikia is not accessible if you've made further modifications. Remove the custom ad blocker rule(s) and the page will load as expected.