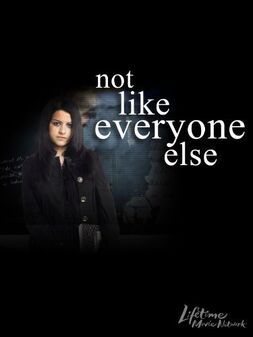 Story
After a teacher becomes supposedly becomes ill at Union School in Oklahoma, Native American teenager Brandi Blackbear (Alia Shawkat) is accused of putting a hex on the teacher and suspended.
With the help of the American Civil Liberties Union, the Blackbears file a lawsuit against the school to help clear Brandi of witchcraft accusations perpetrated by an overly zealous, religious community.
Cast
Alia Shawkat as Brandi Blackbear
Illeana Douglas as Toni Blackbear
Eric Schweig as Tim Blackbear
Nakotah LaRance as Tim Blackbear Jr.
Ritchie Montgomery as Henry Bracken
Gary Grubbs as John Mack Butler
Simon Carter as Casey
Lucas Till as Kyle Kenney
Laura Wiggins as Kimberly
Rebecca Rose as Millicent
Kayleigh Harris as Ashley
Josh Blaycock as Noah Davis
J.D. Evermore as Mr. Gray
Douglas M. Griffin as Ken Knox
Ad blocker interference detected!
Wikia is a free-to-use site that makes money from advertising. We have a modified experience for viewers using ad blockers

Wikia is not accessible if you've made further modifications. Remove the custom ad blocker rule(s) and the page will load as expected.