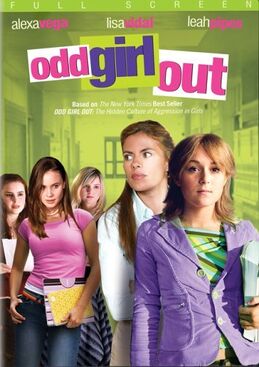 Story
A teenage girl (Alexa Vega) finds herself the victim of bullying by her peers.
Cast
Alexa Vega as Vanessa Synder
Lisa Vidal as Barbara Synder
Leah Pipes as Stacey Larson
Elizabeth Rice as Nikki
Alicia Morton as Tiffany
Shari Dyon Perry as Emily
Rhoda Griffis as Denise Lawson
Margo Moorer as Principal Jessup
Nancy McLoughlin as Ms. Donnely
Chad Biagini as Tony
Joey Nappo as Ezra
Ad blocker interference detected!
Wikia is a free-to-use site that makes money from advertising. We have a modified experience for viewers using ad blockers

Wikia is not accessible if you've made further modifications. Remove the custom ad blocker rule(s) and the page will load as expected.