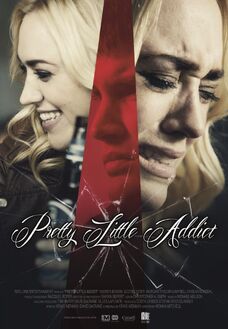 Story
The film centers on Jennifer Phillips (Andrea Bowen), a teenage girl who recently lost her father that gets sent to rehab after crashing her car into college-bound track star, Colin Brown (Keenan Tracy) while under the influence of alcohol.
After completing rehab, Colin's brother, Alex (Scott Lyster) is looking for Jennifer, ready to take revenge.
Cast
Andrea Bowen as Jennifer Phillips
Scott Lyster as Alex Brown
Chelah Horsdal as Donna Phillips
Morgan Taylor Campbell as Zoe Smith
Dakota Daulby as Tyler Kinan
Ken Tremblett as Marcus Miller
Keenan Tracey as Colin Brown
Eric Breker as Mike Brown
Jacqueline Samuda as Anna Brown
Ad blocker interference detected!
Wikia is a free-to-use site that makes money from advertising. We have a modified experience for viewers using ad blockers

Wikia is not accessible if you've made further modifications. Remove the custom ad blocker rule(s) and the page will load as expected.