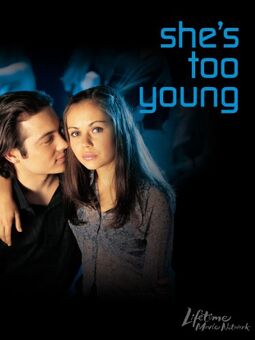 Story
When an outbreak of sexually transmitted diseases occurs among teenagers at the local high school, Trish Vogel (Marcia Gay Harden) learns that that her 14-year-old daughter Hannah (Alexis Dziena) has been exposed to it and is shocked to learn that she is sexually active.
Cast
Alexis Dziena as Hannah Vogel
Marcia Gay Harden as Trish Vogel
Gary Hudson as Bill Vogul
Mike Erwin as Nick Hartman
Miriam McDonald as Dawn Gensler
Megan Park as Becca White
Deborah Odell as Ginnie Gensler
P.J. Crosby as Tess Gensler
Rhonda McLean as Kathleen White
Joe Dinicol as Tommy
John White as Brad
Karen Glave as Lauren James
Ad blocker interference detected!
Wikia is a free-to-use site that makes money from advertising. We have a modified experience for viewers using ad blockers

Wikia is not accessible if you've made further modifications. Remove the custom ad blocker rule(s) and the page will load as expected.