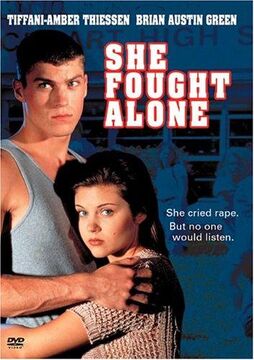 Story
The film centers on a high school girl (Tiffani-Amber Thiessen) who finds herself ostricized after being raped by a popular football player (David Lipper) and the local high school that failed to protect her from being sexually harassed.
Cast
Tiffani-Amber Thiessen as Caitlin Rose
Isabella Hofmann as Avon Rose
Jessica Robertson as Junie Rose
David Lipper as Jace
Brian Austin Green as Ethan
Maureen Flannigan as Abby
Rachel Wolfe as Hanna
Ashley Jones as Susan
Keith MacKechnie as Aaron
Babs George as Principal Hind
Richard Andrew Jones as Superintendent Clark
Ad blocker interference detected!
Wikia is a free-to-use site that makes money from advertising. We have a modified experience for viewers using ad blockers

Wikia is not accessible if you've made further modifications. Remove the custom ad blocker rule(s) and the page will load as expected.