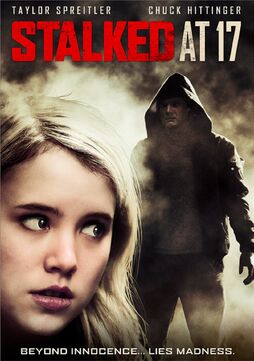 Story
After high school student Angela Curson (Taylor Spreitler) meets college boy Chad Bruning (Chuck Hittinger) and has sex with him at a party, she becomes pregnant with his child.
When Angela tells him the news, Chad is thrilled about becoming a father, but when his behavior starts becoming abusive & obsessive, Angela ends the relationship which upsets Chad, who begins stalking her and her parents which forces them to get a restraining order against him.
After Chad violates the restraining order, he is sent to jail. After is released, he becomes determined to kill Angela for keeping him away from their son, Josh and recruits his biological mother, Toni (Jamie Luner) to help him.
Cast
Taylor Spreitler as Angela Curson
Chuck Hittinger as Chad Bruning
Amy Pietz as Karen Curson
Brian Krause as Mark Curson
Jamie Luner as Toni Marshall
Linda Purl as Lauren Bruning
Shavon Kirksey as Tenaya