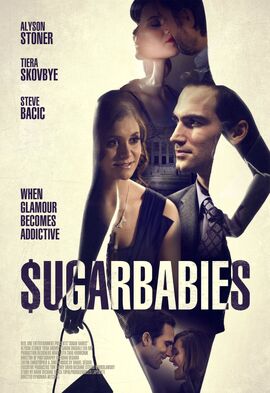 Story
After being persuaded by her roommate, a college student (Alyson Stoner) makes an arrangement with an older man who pays for her companionship.
Cast
Alyson Stoner as Katie Woods
Tiera Skovbye as Tessa Bouillette
Sarah Dugdale as Rochelle Cranston
Ken Camroux-Taylor as Saul Williams
Keenan Tracey as Sean Clark
Giles Panton as James Smith
Steve Bacic as Leo Granger
Kerry Sandomirsky as Dawn Woods
Hrothgar Mathews as Gilbert Woods
Veena Sood as Paula Hickman
Jeffrey Klassen as Cory
John Emmet Tracy as Peter
Eva Day as Sasha
Ad blocker interference detected!
Wikia is a free-to-use site that makes money from advertising. We have a modified experience for viewers using ad blockers

Wikia is not accessible if you've made further modifications. Remove the custom ad blocker rule(s) and the page will load as expected.