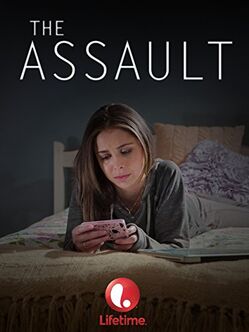 Story
After high school cheerleader Sam Gleason (Makenzie Vega) is raped by the school football team, but has no memory of how it happened, she uses evidence gathered from social media to determine what happened to her.
Cast
Makenzie Vega as Samantha "Sam" Gleason
Gary Weeks as Dan Gleason
Khandi Alexander as Detective Jodi Miller
Malik Yoba as Coach Tim Miller
Amy Bruckner as Frankie
Pierson Fode as Reed
Christopher Foley as Christopher Burch
Michael Cognata as Jordan
Brett Wyman as Lee
Kayla Harrity as Izzie
Maya Morales as Grace
Erin Cole as Vivian
Ad blocker interference detected!
Wikia is a free-to-use site that makes money from advertising. We have a modified experience for viewers using ad blockers

Wikia is not accessible if you've made further modifications. Remove the custom ad blocker rule(s) and the page will load as expected.