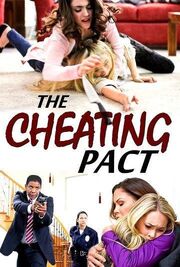 ​Story
Three high school students (Daniela Bobadilla, Max Carver & Laura Ashley Samuels) convince a shy, smart classmate named Meredith (Laura Wiggins) to take the College Entrance Test for them, but after Meredith ends up dead from a mysterious accident, all of three students are considered suspects in her death and one of them believes that she's being framed for it.
Casts
Daniela Bobadilla as Heather Marshall
Laura Ashley Samuels as Kylie Hamilton
Max Carver as Jordan Coleman
Laura Wiggins as Meredith Porter
Cynthia Gibb as Brenda Marshall
Paula Trickey as Liz Hamilton
Jamie Luner as Ms. Walters
David Rees Snell as Detective Roberts
Pancho Demmings as Detective Joyce
Cory Kahane as Scott Mulvaney
Ruben Garfias as Principal Gonzales
Ad blocker interference detected!
Wikia is a free-to-use site that makes money from advertising. We have a modified experience for viewers using ad blockers

Wikia is not accessible if you've made further modifications. Remove the custom ad blocker rule(s) and the page will load as expected.