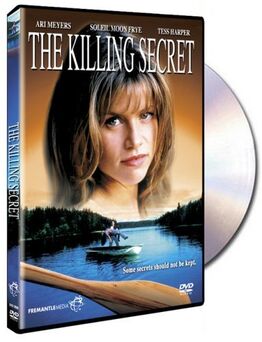 Story
The future of rich and popular high schooler Greg Dunleavy (Mark Krassenbaum) turns upside down when Emily Decapprio (Soleil Moon Frye), a girl from the wrong side of the tracks becomes pregnant with his child.
After Emily vanishes and later turns up dead, Greg's girlfriend, Nicole (Ari Meyers) becomes close to Emily's mother, Tina (Tess Harper) and begins to put together evidence that Greg is responsible for Emily's murder.
Cast
Mark Krassenbaum as Greg Dunleavy
Ari Meyers as Nicole Voss
Soleil Moon Frey as Emily Decapprio
Tess Harper as Tina Decapprio
John O'Hurley as Ted Dunleavy
Cindy Pickett as Mrs. Voss
Erika Flores as Sharon
Todd Rulapaugh as P.J.
Rasool J'han as Kim
Sean Bridgers as Aaron Clemons
Ben Epps as Detective Bill Rodlauer
Lorri Lindberg as Detective Connie Lang
Ad blocker interference detected!
Wikia is a free-to-use site that makes money from advertising. We have a modified experience for viewers using ad blockers

Wikia is not accessible if you've made further modifications. Remove the custom ad blocker rule(s) and the page will load as expected.