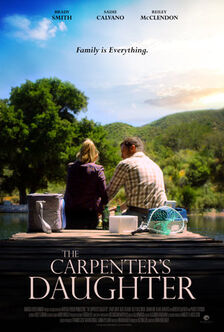 Story
The film centers on Martin Parish (Brady Smith), a widowed father of a teenage girl named Natalie (Sadie Calvano). After picking her up from a party, Martin discovers Natalie out of it and takes her to the hospital where she is treated for alcohol poisoning.
When the doctors discover that Natalie had sex, Martin believes that she was raped by Sam Cahill (Reiley McClendon), a popular athlete from Natalie's school. Even though Natalie insists that the sexual encounter was consensual, Martin goes to the police to demand a rape investigation which strains their father-daughter relationship.
Cast
Brady Smith as Martin Parish
Sadie Calvano as Natalie Parish
Reiley McClendon as Sam Cahill
Parker Stevenson as Bruce Cahill
Meredith Salenger as Julie Cahill
Ad blocker interference detected!
Wikia is a free-to-use site that makes money from advertising. We have a modified experience for viewers using ad blockers

Wikia is not accessible if you've made further modifications. Remove the custom ad blocker rule(s) and the page will load as expected.