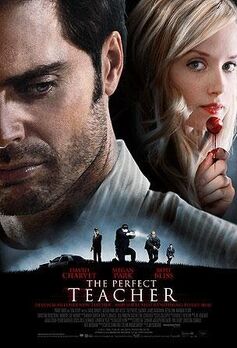 Story
High school teacher, volleyball coach and father Jim Wilkes (David Charvet) becomes the target of obsession by one of his students, Devon (Megan Park), who appears to be a perfect student, but when Jim spurns Devon's advances, she becomes hell-bent on destroying his life.
Cast
David Charvet as Jim Wilkes
Megan Park as Devon
Boti Bliss as Rachel
Keeva Lynk as Annique Wilkes
Amanda Tilson as Kinsey Ray
Kimberly-Sue Murray as Monica
Christina Broccolini as Apple
James McGowan as Reid
Carolyn Fe as Rosa
Judith Baribeau as Marissa
Sophie Gendron as Carrie
Ad blocker interference detected!
Wikia is a free-to-use site that makes money from advertising. We have a modified experience for viewers using ad blockers

Wikia is not accessible if you've made further modifications. Remove the custom ad blocker rule(s) and the page will load as expected.