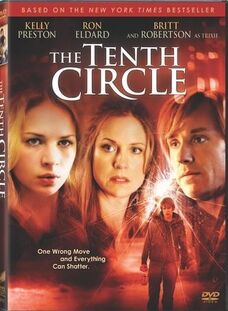 Story
When teenager Trixie Stone (Britt Robertson) accuses her ex-boyfriend, Jason Underhill (Jamie Johnston) of raping her at a party, everyone takes Jason's side which turns not only her life upside down, but the lives of her parents Daniel (Ron Eldard) and Laura (Kelly Preston). After Jason ends up dead, the family becomes suspects.
The film is based on Jodi Picoult's novel.
Cast
Britt Robertson as Trixie Stone
Ron Eldard as Daniel Stone
Kelly Preston as Laura Stone
Jamie Johnston as Jason Underhill
Michael Riley as Mike Bartholomy
Haley Beauchamp as Zepher Santorelli
Geordie Brown as Moss Minton
Ad blocker interference detected!
Wikia is a free-to-use site that makes money from advertising. We have a modified experience for viewers using ad blockers

Wikia is not accessible if you've made further modifications. Remove the custom ad blocker rule(s) and the page will load as expected.