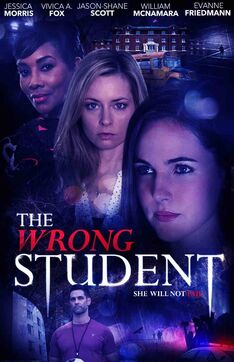 Story
After Kelly Halligan (Jessica Morris) and her 17-year-old niece Amber (Kennedy Tucker) move to California, Kelly becomes romantically involved with Amber's soccer coach, Dominic (Jason-Shane Scott, who becomes the target of obsession by a seemingly unstable student named Maddie (Evanne Friedman).
Cast
Jessica Morris as Kelly Halligan
Kennedy Tucker as Amber Halligan
Jason-Shane Scott as Dominic
Evanne Friedman as Maddie
Vivica A. Fox as Gibson
William McNamara as Detective Andrade
Ryan Moore as Maddie
Helen Udy as Coach Hendricks
Ad blocker interference detected!
Wikia is a free-to-use site that makes money from advertising. We have a modified experience for viewers using ad blockers

Wikia is not accessible if you've made further modifications. Remove the custom ad blocker rule(s) and the page will load as expected.