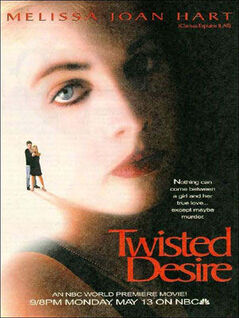 Story
A teenage girl (Melissa Joan Hart) convinces a young, love-struck ex-con that the only way they can be together is to murder her domineering parents.
Cast
Melissa Joan Hart as Jennifer Stanton
Daniel Baldwin as William Stanton
Isabella Hofmann as Susan Stanton
Jeremy Jordan as Nick Ryan
Meadow Sisto as Karen Winkler
Kurt Fuller as Detective Becker
David Lascher as Brad
Eric Laneuville as Detective Daniels
Collin Wilcox Paxton as Rose Stanton
Ad blocker interference detected!
Wikia is a free-to-use site that makes money from advertising. We have a modified experience for viewers using ad blockers

Wikia is not accessible if you've made further modifications. Remove the custom ad blocker rule(s) and the page will load as expected.