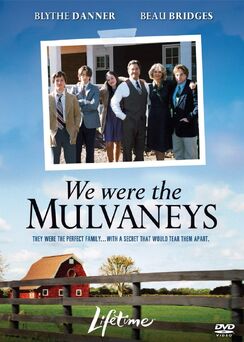 Story
Based on the novel by Joyce Carol Oates, the film centers on the Mulvaney family, a close knit family which begins to fall apart after their only daughter Marianne (Tammy Blanchard) is raped at her high school prom by a classmate (Shawn Roberts), who is the son of one the most influential people in town.
Cast
Beau Bridges as Michael Mulvaney, Sr.
Blythe Danner as Corrine Mulvaney
Mark Famiglietti as Mike Mulvaney, Jr.
Jacob Pitts as Patrick Mulvaney
Tammy Blanchard as Marianne Mulvaney
Tom Guiry as Jacob Pitts\Narrator
Shawn Roberts as Zachary Lundt
Ad blocker interference detected!
Wikia is a free-to-use site that makes money from advertising. We have a modified experience for viewers using ad blockers

Wikia is not accessible if you've made further modifications. Remove the custom ad blocker rule(s) and the page will load as expected.